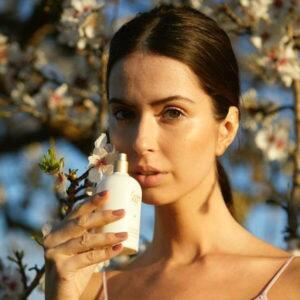 When you rent with Prestige Properties: We want you to feel at home! And use products that are natural, sustainable and environmental friendly. Therefore, as part of our wide range of rental services you will receive the gift of a broad range of body and hair amenities, free of parabens and not tested on animals, from Ibiza's Campos de Ibiza.
From Prestige Properties we are in tune with the policies implemented by this family company and therefore we are happy to provide you with authentic natural products originating from our fruitful island.
The welcome kit created for our clients includes a shampoo and conditioner with a fresh Mandarin aroma for hair care. The kit also includes a gel and moisturising body milk with an Almond Flower aroma. The collection is completed with several display trays and a 30 gr. almond bar of soap.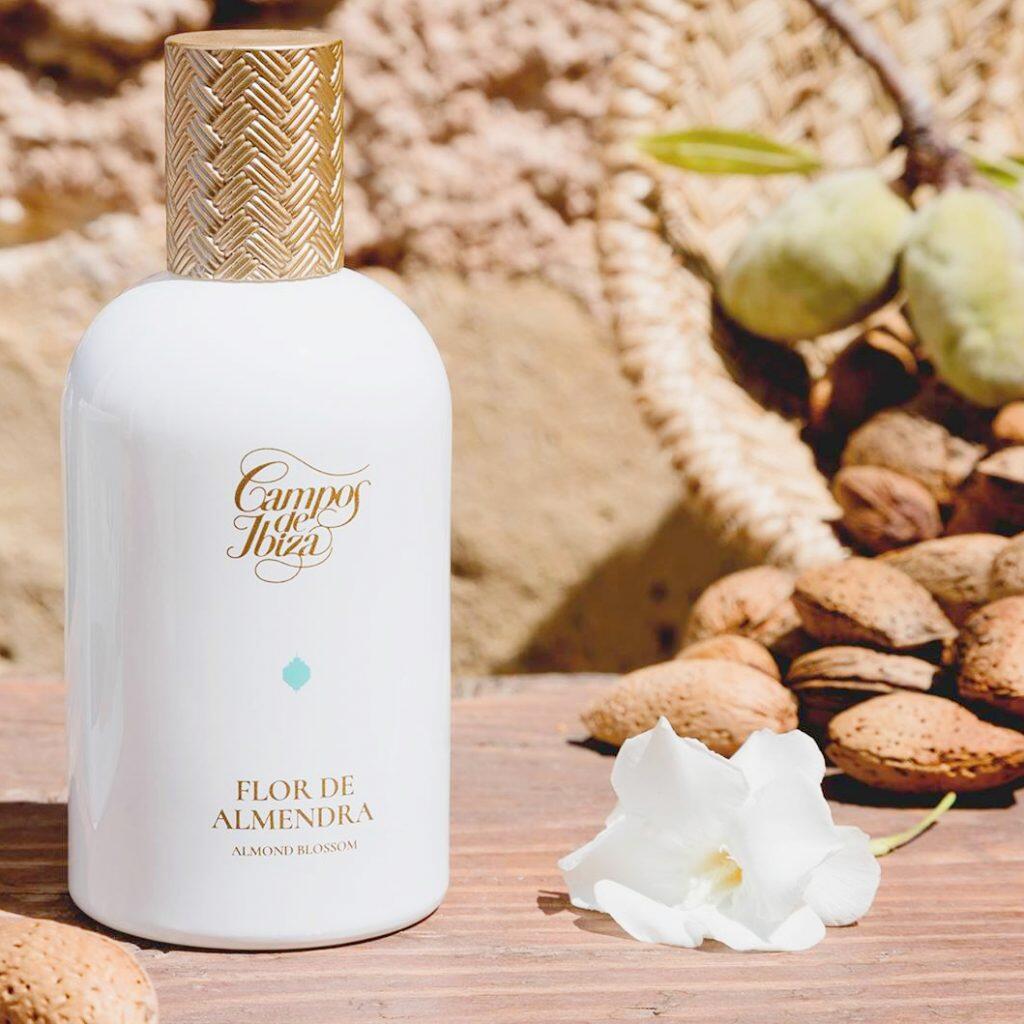 Are you familiar with Campos de Ibiza? This post will bring you a little bit closer to its history.
Campos de Ibiza is a family owned company located in Ibiza and with more than 40 years of history producing perfumes using the best natural essences and products from the island.
The creation of this popular brand has a history that is based on freedom and love for Ibiza… It all began when a young soldier named Maurice Stora was fighting for the freedom of his country when the Nazis invaded France during World War II. During this fight, he attempted to travel to London by boat to join the troops lead by General De Gaulle.
On his way to England the young soldier was captured and jailed in Spain. Once in prison, Maurice became close friends with his translator Baroness Ilaria of Romania. One day, this exquisite lady made him a promise: "If we survive, I will  take you and your family to discover paradise".
True to her word, when the war ended, the Baroness brought the young Frenchman to Ibiza in the 50s with help from her cousin, painter Mariano Tur Montis.
Thus began a friendship that would last forever. Maurice quickly fell in love with Ibiza and returned frequently throughout his lifetime, always accompanied by his family.
His daughter Camila came to Ibiza for the first time when she was two years old. Her love for Ibiza began with this first visit to the island, resulting in the creation of her brand of perfumes at the end of the 70s. She created aromas using fruits and flowers from the garden of her home; a paradise suspended over the cliffs of Es Cubells.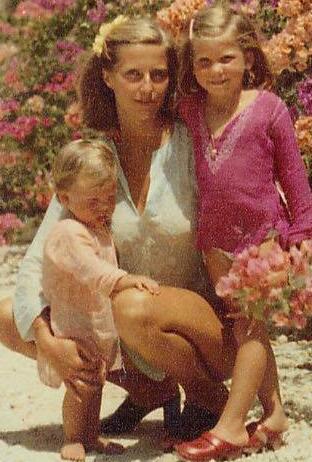 Nowadays her daughter Aurélie Kahn runs the company and has provided it with a wider and international projection, including her own creations and placing Campos de Ibiza as a benchmark in Spanish author perfumes.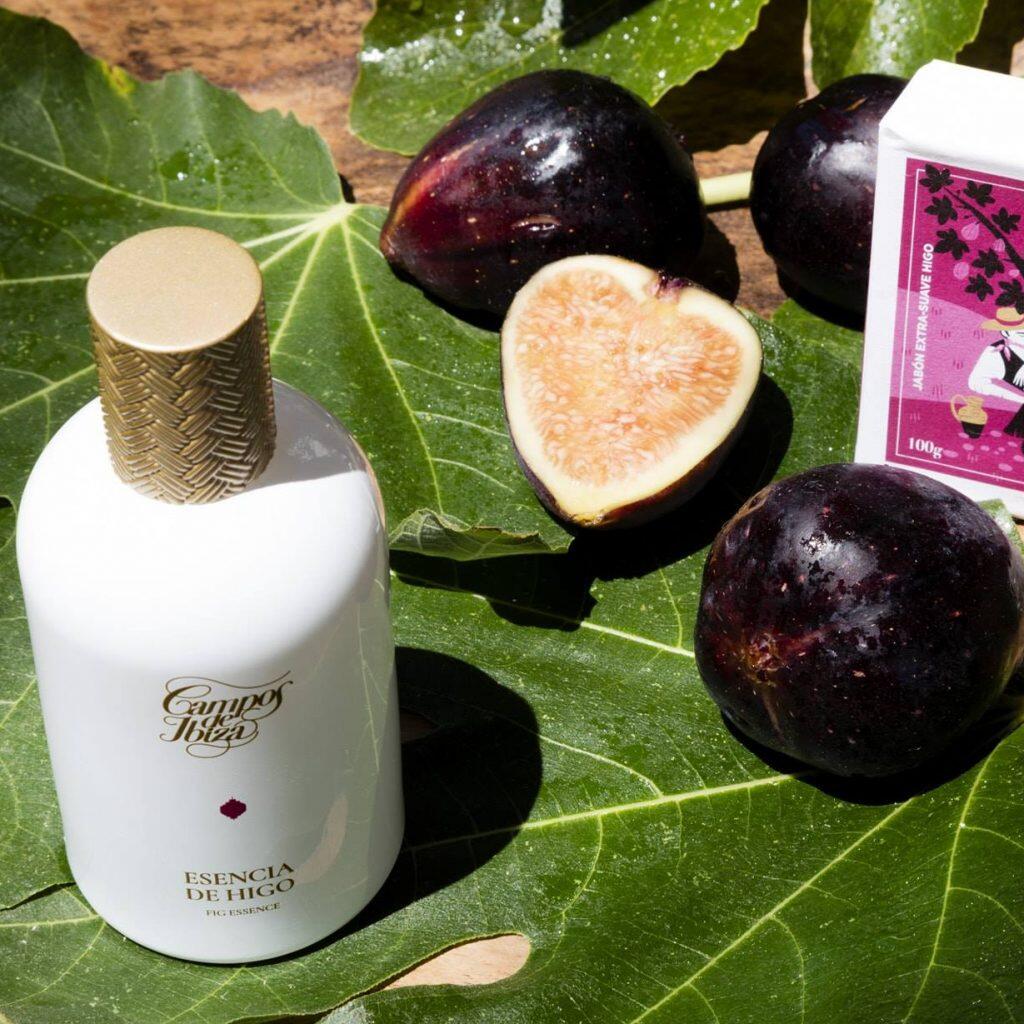 With the same love for the Island instilled by her mother and her passion for high-end perfumes has enabled the brand to overcome barriers. Her products are produced 100% in Spain using formulas supported by years of experience in the natural cosmetics field, dermatologically tested and free of parabens.
All of this without forgetting that the containers are recyclable and are manufactured in a manner that is sustainable, generating minimal waste.
We hope you enjoy this little welcome gift!
Your Prestige Rental Team