Ibiza also has a little green heart… and it´s growing by the day. Year after year the list of hotels, restaurants and shops that stand for the values of slow food, slow travel, sustainability and ecology is growing.
Here we want to share with you some of our favourite places in Ibiza with an eco-soul so you can get as green as you like (and not with envy)!
1-Aubergine
Located between Santa Gertrudis and Sant Miquel town, in this restaurant-market of hippy-chic sytle you will find Mediterranean food, with a kind of fusion touch made with ecological and seasonal products. Aubergine is open all the year round and moreover, in winter organize every single Sunday morning an eco market where you can buy cheese, marmalades, pâté, eggs, cakes, vegetables and fruits. Sant Miquel road Km 9.9.

Aubergine, Ibiza
2-Can Musson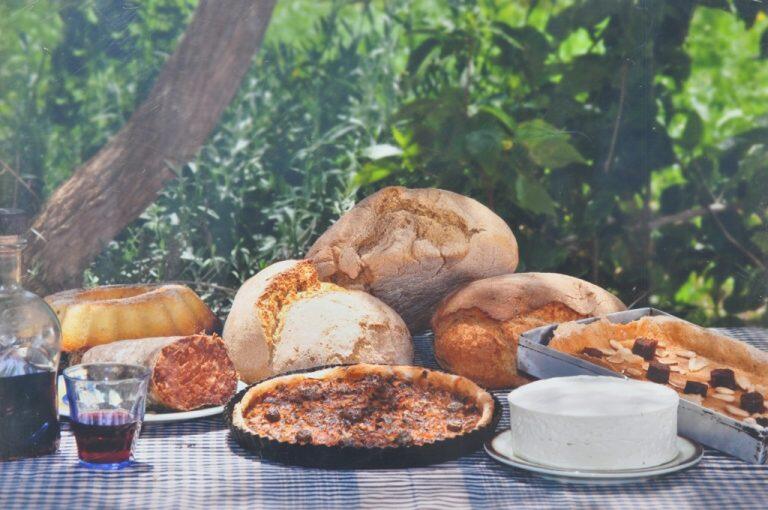 Maria, Can Musson´s owner, proves in this property her love for nature and the tradicional customs of the island. It´s really a luck talking to her about how ecology is finding its space and its own main characters in Ibiza. Located in Santa Eulària des Riu municipality, in this property you can buy ecological vegetables and fruits and you can enroll yourself in the cookery-workshops that they occasionally organize. They offer guided visits, and that´s why it can be an interesting destination if you travel with children.Photo by Can Musson
3-Out of Time
Located next to the Old City walls, a few metres from Plaza del Parque, this restaurant is one of the most valuated directions in the island for vegetarian, vegans and raw vegans. We include it in our selection as their dishes are elaborated, when they can, with ecological products. Out of time is open all the year round, they offer daily menu and the make their own homemade cakes. C/ Jaume I, 2.
4-Can Martí
The olives, grapes, figs, almonds, potatoes, lettuces, avocados, tomatoes, peppers, green beans, onions, strawberries and saffron that are eaten in this charming agrotourism in the north of  Ibiza have grown in the 17 hectares that shape their plot of  land and all of them come from the ecological crop. The criterion of sustainability and permaculture of  Can Marti mark the rhythms of the hotel more eco in Ibiza, where of course water from the rain is collected and 50% of electric energy and the 85% of hot water consumed thanks to photovoltaic cells and solar panels. You will love the caress of all their details and their swimming pool, that is cleaned using methods of natural purification.Can Marti, Ibiza. © Can Martí
5-S´Hortet Verd.
It´s the first certified ecological supermarket in Ibiza, so there´s were you have to go if you want to buy vegetables and fruits without pesticide but other products too such as legume, tinned food, chocolate, coffee, eggs, flour, pasta, oil, hearbal teas…Furthermore, in S´Hortet Verd they serve freshly squeezed juices, they organize cooking lessons, they prepare gift fruit baskets and, from Monday till Friday, they offer a daily economic menu set too.
Ibiza, June 2016
---